Highway 2 Boulevard Webinar
Federal resources for transportation improvements have consistently declined over the past four decades, forcing municipalities to find alternatives to support aging infrastructure. In New York State, cities and towns are facing serious physical infrastructure challenges and a number of these localities have found different pathways for reimagining the use of underutilized roads as a catalyst for building and sustaining healthy communities.
Engage New York hosted a webinar with Ford Foundation, New York Foundation, and Tri-State Transportation Campaign that examined statewide-to-local efforts to repurpose highways. The Highway to Boulevard campaign focuses on replacing highways that run through cities and towns with boulevards and streets that reconnect neighborhoods, foster local economic development projects, and significantly reduce infrastructure costs.

In New York State, Highway to Boulevard campaigns are active in Albany, Buffalo, Niagara Falls, Poughkeepsie, Rochester, the South Bronx, and Syracuse. Staff members from Tri-State Transportation Campaign, GoBike Buffalo, and ReThink 81 in Syracuse presented case studies of each campaign. The webinar highlighted how the processes for decommissioning highways is complex and lengthy – some of the campaigns have been active for more than a decade – but the potential boulevard reuse is substantial. Across the state, community plans for the new boulevards include new affordable housing, parks and open space, and economic development projects that will create new small businesses and jobs. Evidence from American cities that have successfully replaced highways suggests that the development of new streets and boulevards can address racial, environmental, health and economic disparities and elevate the voices of local community leaders. In New York, local infrastructure investment could also help the state government to meet policy goals related to climate change mitigation, economic development, smart growth, and the state's Complete Streets strategy to integrate transportation system for safe travel for all New Yorkers.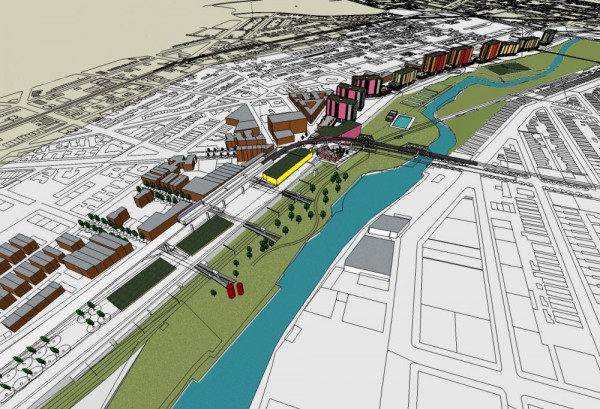 Seven New York Highway to Boulevard campaign sites:
Albany (I-787) – Study delayed; new focus on emergency bridge repair work

Buffalo (Skyway/Rt. 5) – Study underway since 2013 (Scajacuada Expressway) – Completion date of 2020

Niagara Falls (Robert Moses Parkway) – Put out to bid end of 2017

Poughkeepsie (Various arterials) – Conceptual stage

Rochester (Inner Loop) – Phase 1, Completion date: 2017; Phase 2 recently received starter funding

South Bronx (Sheridan Expressway) – Awarded $97.5M in NYS budget

Syracuse (I-81)- 2 options: Rebuild taller/wider or remove, Draft Environmental Impact Statement; Early January 2017